Hungarian Internet Hotline featured in UNHCR publications
UNHCR has published two new booklets, one for adults and one for youngsters, which present practical, real-life examples to illustrate online threats and the various protection strategies for refugees. NMHH's Internet Hotline information and assistance service contributed to the production of the publications by providing their expertise in dealing with hotline reports. The booklets – which have been published as part of UNHCR's Budapest office "Safe Online" campaign – are available in Ukrainian and English language and will be distributed in Hungary in more than 4000 copies by 19 partner organisations.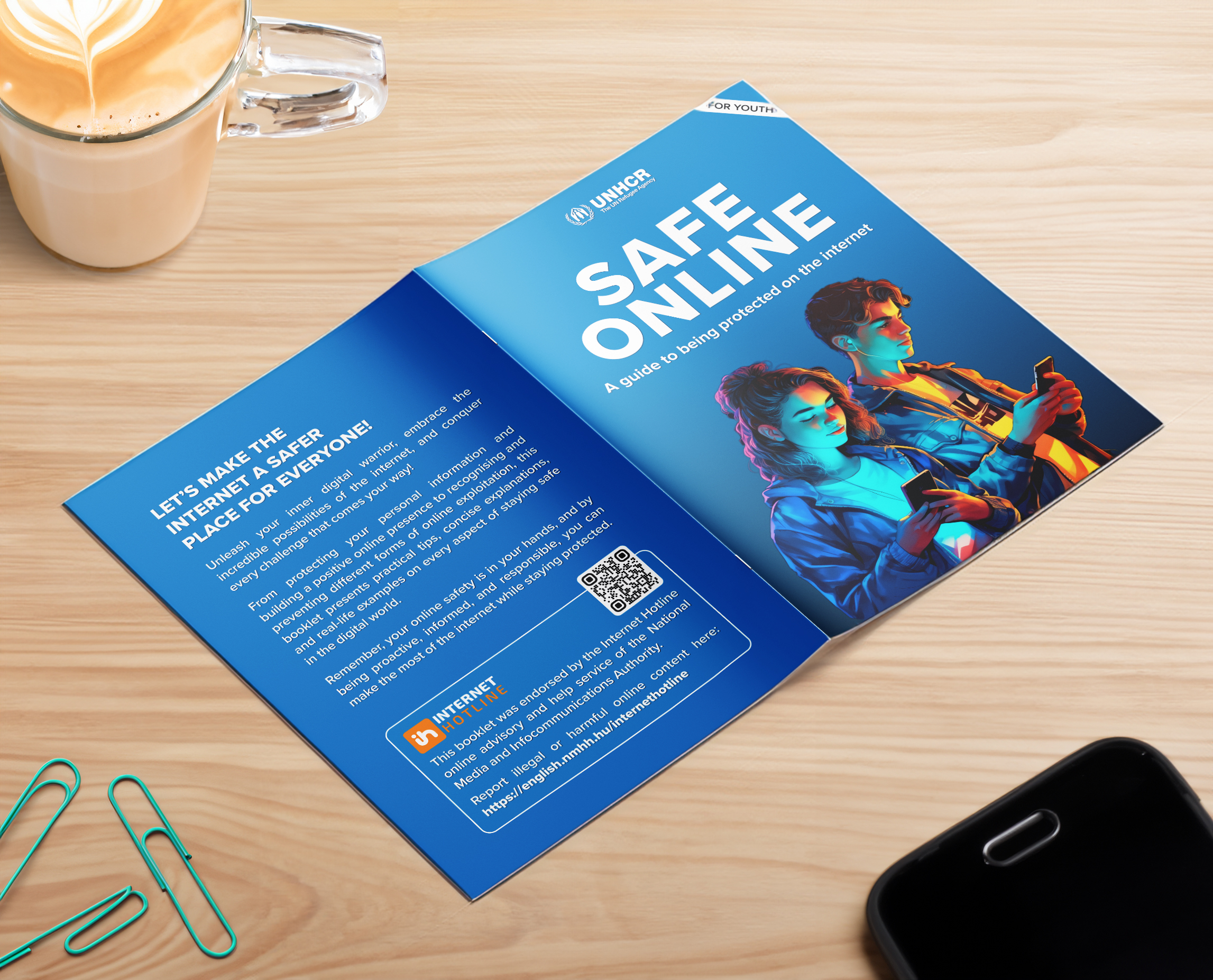 Ukrainian children and adults fleeing the war come to our country in an extremely vulnerable situation. Refugees use various social media platforms to find out where and how they can get assistance, jobs and housing. Yet these platforms and the support groups set up for them are often misused. Inadequately moderated and filtered support groups can be a breeding ground for the sexual abuse of refugee children and young women who, due to their vulnerable situation, can easily become victims of exploitation. Therefore, the editors have based the contents of the publications on concrete, real-life cases and issues raised in focus group discussions with Ukrainian youngsters and adults.
The publication for youngsters focuses on the dangers of online grooming, sexting and sextortion. It summarises the warning signs that can help you recognise these phenomena and then gives examples through fictitious chat conversations. The publication for adults explains the safe methods of searching for a job or accommodation, including how to spot a suspicious advertisement on social media. The back covers of the publications also feature Internet Hotline, an online information and assistance service that receives reports of illegal online content or content harmful to minors, in a total of eight categories. In addition to Hungarian, the service now also provides an English reporting web form, and it receives and handles reports in English, which might even be submitted by refugees. Internet Hotline also partners with several social media platforms through its so-called "Trusted Flagger" partnerships, which allow relevant service providers to prioritise reports from Internet Hotline. In all cases, the service's analysts try to provide personalized assistance to people submitting reports, paying particular attention to reports of minors and the most vulnerable groups.