Radio orienteering: the Hungarian youth brought home one silver and three bronze medals from the youth amateur radio "fox hunting"
The young Hungarian amateur radio community has achieved international success: the girls won two individual silver medals and the boys one individual silver and one team bronze medal at the World Amateur Radio Direction Finding Youth Championship held in Târgu Jiu (Zsilvásárhely), Romania, between 29 June and 3 July.
Although some more modern tools have been developed in recent years, radio amateurism still attracts many people: on average, between 70 and 120 people apply to the National Media and Infocommunications Authority every year to take the amateur radio exam. The charm of the genre lies in the fact that it allows us to connect with fellow sportsmen and women in distant parts of the world using unencrypted signals, with an almost handcrafted technology. Amateur radio is also a competitive sport: technical, mental and physical. Since the 1950s, various competitions have been organised in several genres. Sometimes it's about speed, sometimes it's about the number of contacts. But the most spectacular is amateur radio direction finding, popularly known as "fox hunting". It's basically a radio orienteering race: using a direction-sensitive receiver to find hidden transmitters in wooded terrain. So in addition to technical knowledge, good results also require good orientation and endurance.
The Hungarian Radio Amateur Society was represented by eight young people at this year's 4th World Amateur Radio Direction Finding Youth Championship: Anna Horváth-Dömöcsök (HA7RA), Lilien Lea Juhász (HA2LY), Dóra Mehringer (HA7DR), Márton Mehringer (HA7MA), Nóra Nagy, Marcell Nemes (HA3MAR), Nóra Nemes (HA5YN) and Csongor Venczel (HA0FOX). The team was led by Lajos Krajcár (HA2QW), who is also a coach and trainer of children.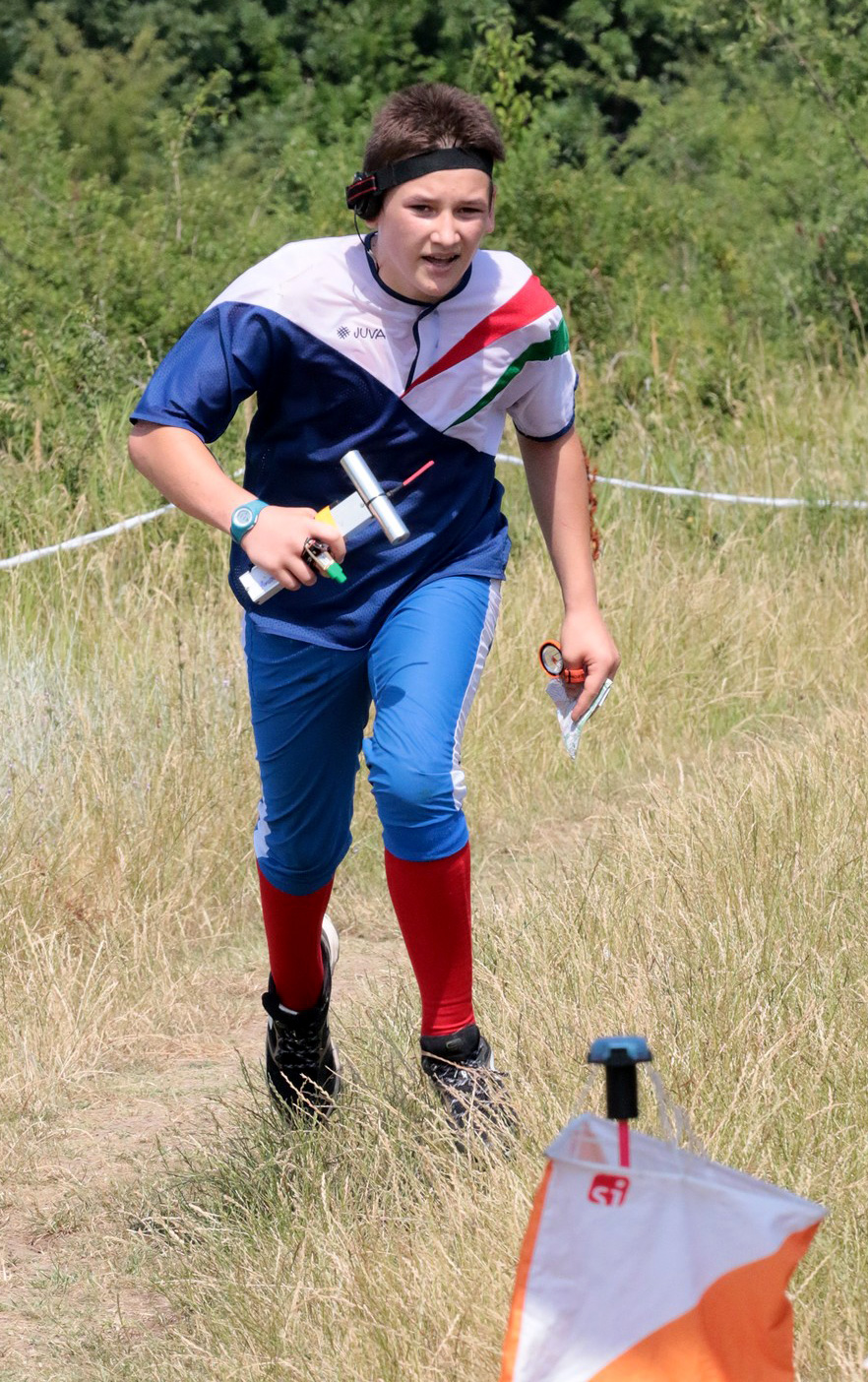 Hungarian medals: two for girls, two for boys
At the World Championships, competitors competed in three events (short wave, ultra-short wave and sprint), and their individual and team results were combined for the awards. The girls won an individual silver medal in the ultra-short wave event, whereas in the SW category both the boys and girls won an individual silver medal, and won a team bronze medal. All team members completed the course successfully with valid results and good level times. The children are also active in the other two branches of amateur radio activities, oral radio communication and traditional Morse code communication, all of them have passed the official exams and have their own call signs.
"We started getting more involved in amateur radio when we were ten or eleven. Our father is also a radio amateur, and it was his example and encouragement that led us to take up the sport, and we have been training with him and his friends every weekend ever since" - the brother and sister duo Dóra Mehringer and Márton Mehringer told us, who immediately started to practice the radio orienteering sport after obtaining their amateur radio exam. It was Márton who started first, but the good atmosphere and the company soon convinced Dóra as well. Although one could not think of a subculture that is more technical, as a girl, Dóra is not in the minority. The girls have not only won more team medals: they also have the upper hand in terms of numbers. We learned that they do not prepare for world competitions separately, but that regular training sessions add up to a good performance. We hope this is just the beginning of their successful radio career, as next year the 5th World Youth Amateur Radio Direction Finding Championship will be held in Hungary.

The National Media and Infocommunications Authority works closely with members of the amateur radio movement, as their radio frequency needs are served by the Media Authority. Experience has shown that many young radio amateurs later choose a career in electrical engineering, so this could also be an important area for the Media Authority in terms of new recruits. The authority therefore shares the joy of the Hungarian junior team's good results and wishes them further success in the next year's competition in Hungary.