Keen interest at public consultation organised by NMHH
On 22 March the authority held a public consultation on wireless broadband frequency bands. Around 120 people attended the event on behalf of telecommunications service providers, manufacturers, frequency users and verticals.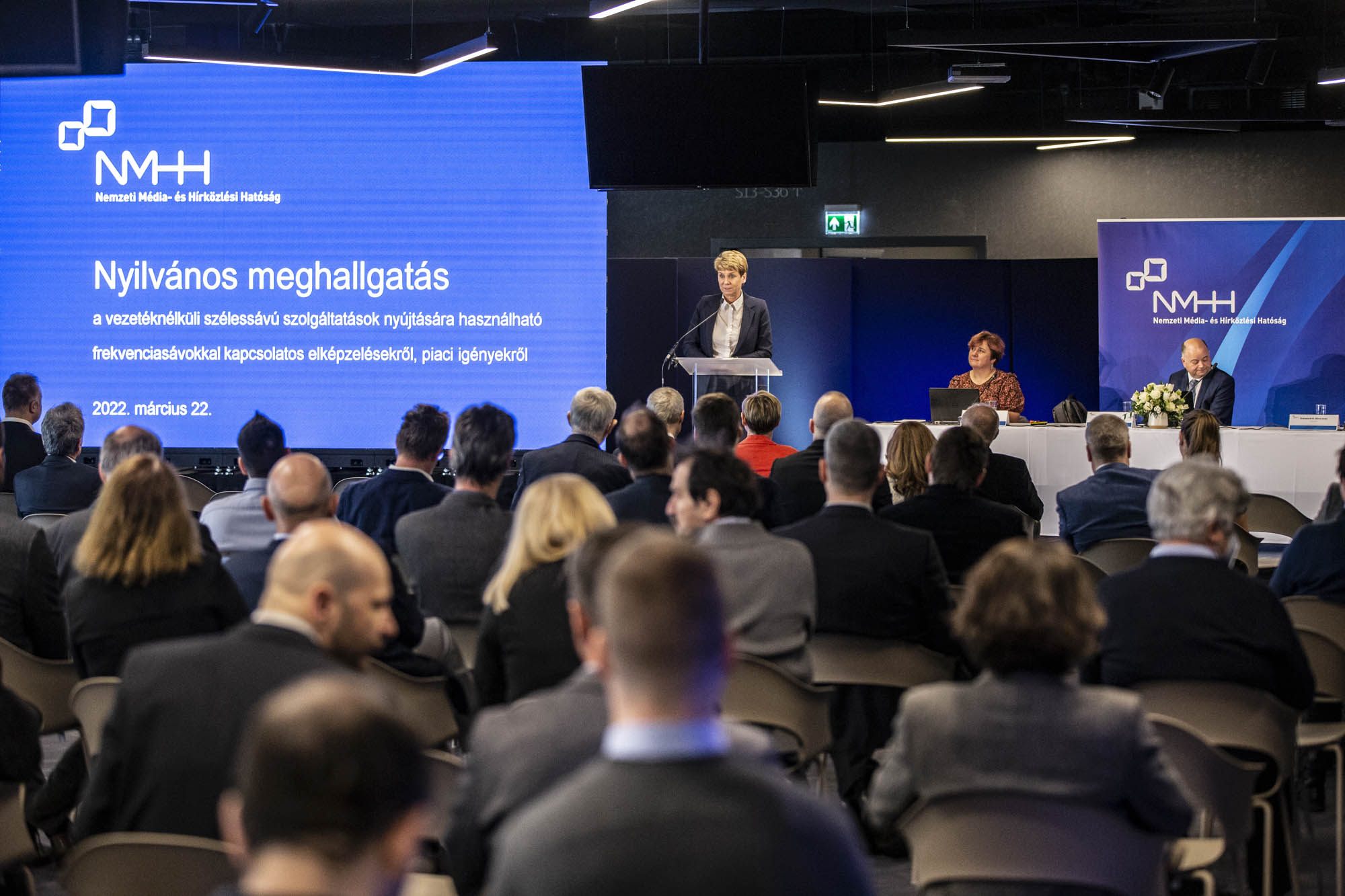 Opening the consultation, Janka Aranyosné Börcs, Director-General of the NMHH said that the mission of NMHH is to improve digitalisation, therefore the authority is going to reassess the currently available frequencies. She emphasized that the authority is going to decide on the fate of the frequencies after becoming acquainted with ideas from the market. That is because an optimal decision on which frequency bands NMHH should make available next can only be made based on the opinion of the users.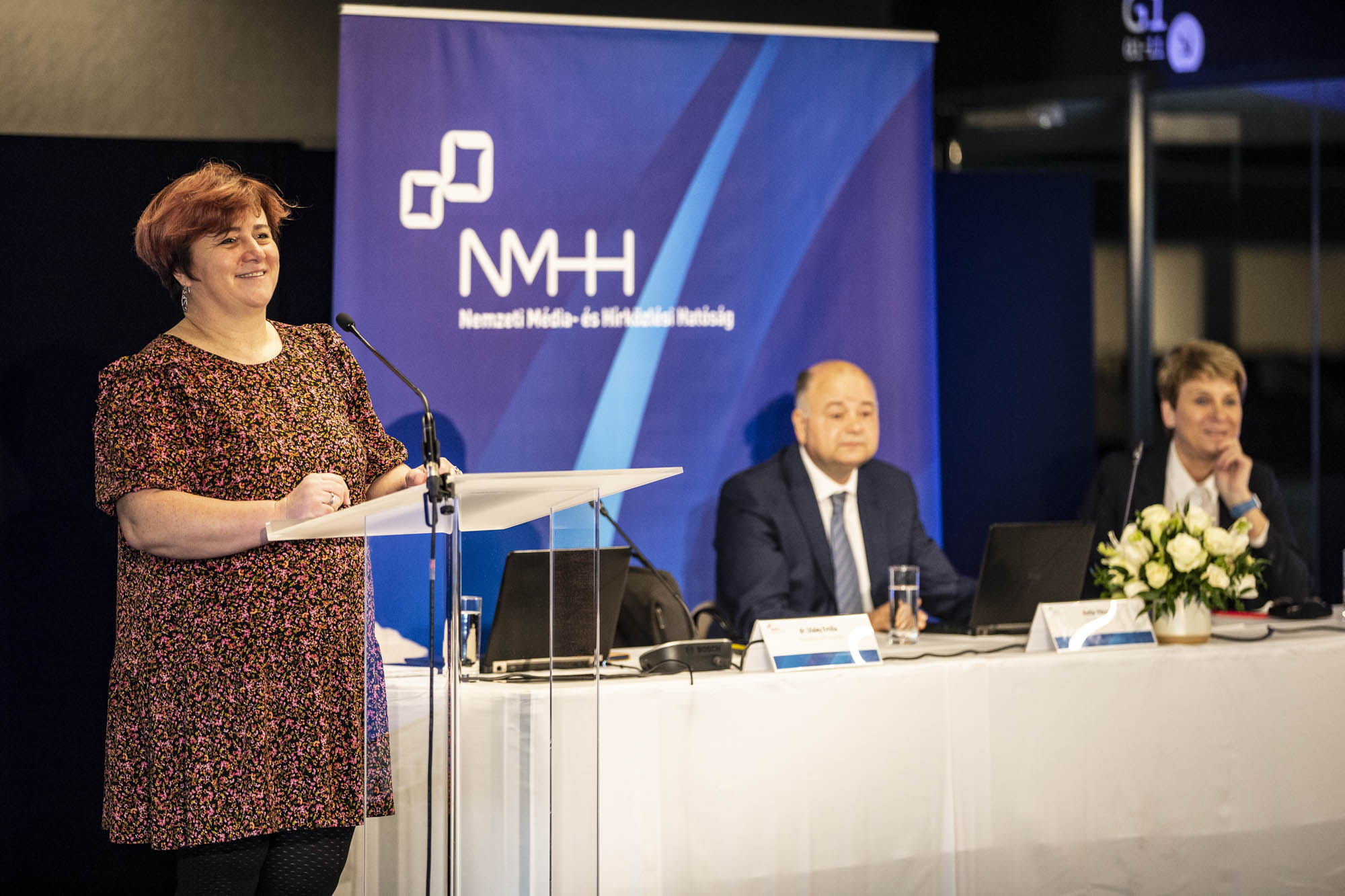 At the event Péter Kollár and Emília Ulelay, Head and Deputy Head of the Department of Frequency- and Identifier Management, presented the characteristics of the 450 MHz, 700 MHz, 1500 MHz, 2300 MHz, 2600 MHz, 26 GHz and 32 GHz frequency bands and the 410-430 MHz and 3.8-4.2 GHz frequency bands. As an introduction Péter Kollár said that Hungary's readiness with regard to 5G networks shows good results, which is due to the fact that NMHH was able to first make the necessary frequencies available to providers. According to the DESI index (Digital Economy and Society Index), the quality of Hungarian 4G networks is among the top networks. The introductions were followed by a spirited discussion. Several representatives of market players stated their demands and viewpoints in connection with the utilisation of certain frequency bands.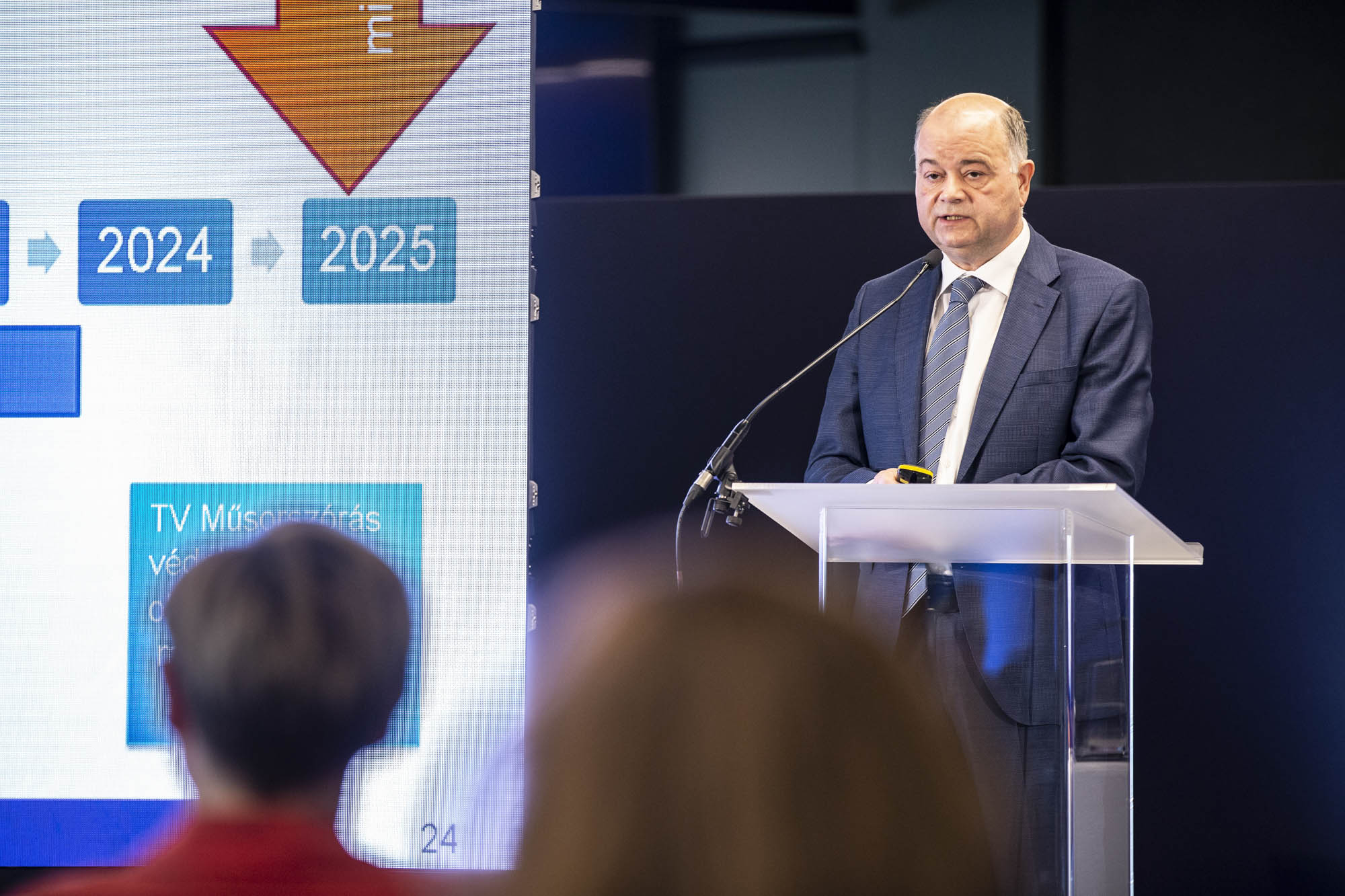 A summary will be prepared about the public consultation within 30 days, in which the market players' viewpoints will also be explained. Any opinion sent to NMHH in writing by the end of the month will also be published together with the summary.