Watch out for the signs and look for the CE marking
As in many other EU members states, electronic devices without the CE certification mark cannot be used in Hungary. Most frequently imported from overseas or ordered from the Far East, especially China, these equipment may interfere with various networks or other household electronic devices. What to look for and what to do to avoid those risks? The following brief guide will answer that, too.
What issues are caused by an interfering device?
Premium smartphones from North America will most likely not work on the LTE network generally called 4G, and DECT 6.0 type wireless phones may interfere with the operation of other household equipment.
Similar issues may be caused by wireless handsets of VOiP phones, baby monitors, various telephone headsets, car alarms, remote controls for gates and even Skype telephones. These devices often arrive in Hungary as gifts or imported privately, and they may not comply with European regulations and may not have the CE certification mark. Breaking up or permanently malfunctioning mobile internet connection or wifi signal may be signs of a frequency interference caused by a banned device. Interfering frequencies may cause drones to malfunction and become even uncontrollable, which also presents a major safety issue.
Electronic devices may generate interference for reasons other than their CE non-compliant architecture. At the beginning of November, for instance, an equipment caused serious operating issues with the meteorological radar installed at Gilice tér in Budapest and using the 5.6 GHz frequency band, which problem was detected and eliminated by NMHH staff. In this case the issue was not the missing certification but the incorrect configuration of the device: the signal transfer device of the internet service provider using WLAN radio waves was operating at the same frequency as the radar. Such equipment pose an almost constant risk to the sensitive antennae of the meteorological, cloud or precipitation monitoring radars, although these have a filter system with support to ignore broadcast signals. A single major source of interference may 'blind' radar instruments up to hundreds of kilometers.
Preventive steps
Before you buy any electronic device and those emitting radio frequency signals, make sure you check whether the specific product bears the CE certification mark or if it happens to be listed among banned devices. Be extra careful when you order the product from abroad. The NMHH website lists and warns about non-compliant devices distributed in Hungary. Available since 2008, these lists include all banned devices such as FM transmitters, mobile and analogue telephones, LED bulbs and remote controlled cars: Banned devices.
Check the country settings of wifi devices because a wifi with US settings can interfere with nearby RF devices.
We also advise you to check the CE marking on your existing electronic devices at home. Mobile-controlled adjustable LED bulbs, wifi security cameras and adjustable electrical outlets can also cause interference if they are not CE certified.
Do not fall for the fake or non-European logos resembling the CE marking. Countries in the Far East sometimes issue national certificates of compliance that can be easily confused with the European letters CE.
What does NMHH do?
The colour red on the radar image indicates radio frequency interference.
NMHH staff perform commercial tests of electronic devices based on annual supervisory plans. The Authority performs hundreds of inspections and more than a dozen devices do not 'pass' these tests. Although the number of cases is low, a single non-compliant device may have a huge impact by interfering with the safe operation of hundreds or thousands of people's electronic devices.
A small device can easily create a big problem. Even Hungarian stores may sell non-compliant wireless doorbells, RC cars, wireless headphones and routers, which the Authority is required by law to confiscate. However, most issues are caused by devices ordered from abroad or arriving to Hungary as private import. With a view to protecting the appropriate operation of electronic communications, making the use of frequencies more efficient and free of any interference, NMHH also operates a Radio Monitoring and Anti-Interference Service.
In 2015, NMHH terminated the use of a total of 1267 non-compliant devices, many of which did not have the CE marking, and in 745 cases these devices interfered with the operation of other electronic devices. If you detect radio frequency interference, please use this form to report the case to the Authority: Radio frequency interference report.
Technical background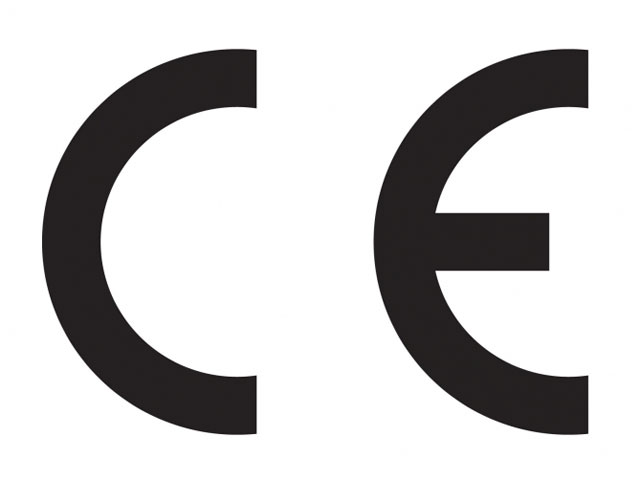 CE (Conformité Européenne, European compliance) is the mandatory marking for compliance of technical products in the European Economic Area. The CE mark, which cannot be substituted by the printed capital letters CE, indicates that the product complies with the relevant regulations and can be distributed on the single European market without any limitation. CE certification is required not only from the manufacturers and distributors of radio and telecommunications terminal equipment or devices potentially causing electromagnetic interference and within the competence of NMHH, but also of various other products like cable elevators, kettles or gas operated equipment. Electronic devices are strictly regulated to operate only at their respective allocated frequencies to avoid interference. The technical term for this is Electromagnetic Compatibility (EMC).
About the campaign
As in 2016, this year NMHH also launches a campaign with the purpose of raising consumer awareness to the spread of electronic devices banned for causing interference. Even more so before the Christmas season, this initiative is designed to enforce informed consumer behaviour and provide information to the safe and interference-free use of electronic devices.