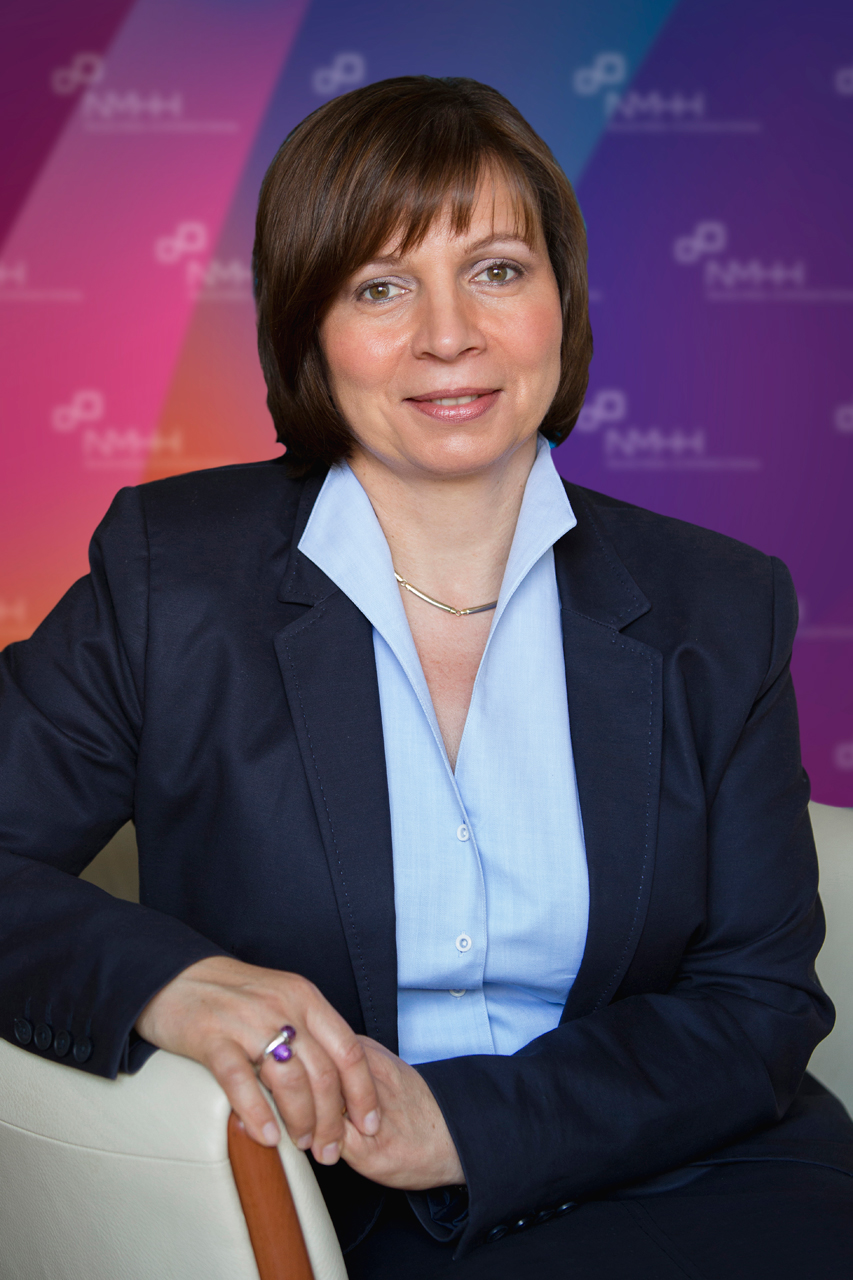 With decades of experience as an attorney, legal expert and media law specialist, Dr. Monika Karas was elected President of the Media Council of the National Media and Infocommunications Authority by the Hungarian Parliament on 9 September 2013. Born into a Budapest family of engineers, her interest in law began while still in secondary school. After graduating from the English programme at the Arany János Bilingual High School, she started her legal studies in 1980 at the Faculty of Law of ELTE University, graduating summa cum laude in 1985. Three years later Dr. Karas passed the bar exam.
In the 1990s, she worked as legal counsel to, then deputy CEO of, newspaper publishing outfit Lapkiadó Vállalat. Her law office represented numerous publishing houses and media service providers during the early years of Hungarian democracy. Throughout her career Dr. Karas was involved at many professional and community organisations. Between 1999 and 2002 she chaired the Grievance Committee of the National Radio and Television Board, also serving as member of the Council of Copyright Experts from 2000 until 2005. For a single-year term she was elected into the Disciplinary Board of the Budapest Chamber of Lawyers inn 2002. Between 2008 and 2012 she was member of the Hungarian Publishers' Association, and board member of the Association for the Reprographic Rights of Publishers.
A mother of two, she is married to a former canoe world champion and master instructor at Semmelweis University. Childhood music education being a source of lifelong memories, her taste in music is also heavily influenced by her sons. Her German language skills are a result of her affection for German culture.
Mrs. Karas resigned from his post as the president of the NMHH and as the chair of the Media Council with the effect from 31 October 2021.