Már kevesebb mint egy hónap van felkészülni a digitális átállásra
Az NMHH befejezte a felmérést, de fogadja a támogatási igényeket
null
2013. július 31-én az ország középső területén, 14 megyében a hagyományos analóg televíziós műsorsugárzást felváltja a korszerű digitális adásközvetítés. A Nemzeti Média- és Hírközlési Hatóság (NMHH) az érintett megyékben befejezte a támogatásra jogosult háztartások felmérését, az igények jelentős részét már elbírálta, és gőzerővel zajlik a digitális vételi eszközök beszerelése is.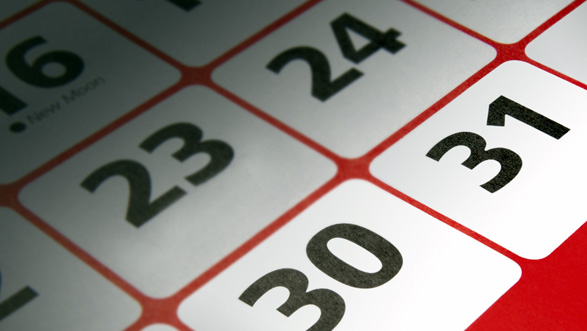 Fotó: © Anthony Boulton | Dreamstime.com
A digitális átállás első ütemében érintett 14 megyében mintegy 55 ezer háztartás jelezte a hatóság felmérőinél, hogy kéri a digitális átálláshoz igénybe vehető állami támogatást. A támogatást kérő háztartások mintegy kétharmadában az NMHH szakemberei már beszerelték a szükséges vételi eszközöket, a set-top-box-ot és az antennát, illetve lehetővé tették egy kedvezményes előfizetői csomag elérését. Az NMHH szakemberei a háztartások meglátogatásával együtt járó felmérést az első ütem területén lezárták, ám a támogatási igényeket továbbra is lehet jelezni írásban a hatóságnál.
Kik lehetnek támogatottak?
Támogatást az kaphat, aki rendszeres szociális segélyt, lakásfenntartási támogatást, ápolási díjat kap, illetve időskorúak járadékában, saját jogon nevelési ellátásban, fogyatékossági támogatásban, vakok személyi járadékában, saját jogon kapott hadigondozotti pénzellátásban, illetve foglalkoztatást helyettesítő támogatásban részesül.
Jogosult a támogatásra az is, aki 2013-ban tölti be a 70. életévét (vagy ennél idősebb), és számára az Országos Nyugdíjbiztosítási Főigazgatóság (ONYF) által folyósított nyugellátás, nyugdíjszerű szociális ellátás, egészségbiztosítási ellátás együttes összege nem haladja meg az 57 000 forintot.
A támogatáshoz ezen felül az is szükséges, hogy az igénylő háztartásában kizárólag az analóg televíziós műsorok – az M1, a TV2 és a RTL Klub adása – legyenek elérhetőek. A támogatás csak a tévénéző lakcímére igényelhető írásban, az erre rendszeresített igénylőlap kitöltésével. A jogszabály nem ad módot méltányosság gyakorlására, ezért méltányossági kérelmeket az NMHH nem tud figyelembe venni.
Az igénylőlap letölthető a www.digitalisatallas.hu weboldalról (lásd a "Kapcsolódó linkek" címszó alatt, a jobb oldalon) vagy kérhető az ingyenesen hívható 06-80/38-39-40-es telefonszámon is.
Gyorsabb elbírálás
A kérelmek mielőbbi elbírálása és az eszközök gyors beszerelése érdekében az NMHH arra kéri az igénylőket, hogy a megfelelő hivatalokban vagy az önkormányzatoknál igazoltassák szociális támogatásuk meglétét, és ezzel együtt küldjék be igényléseiket. A gördülékeny kapcsolatfelvétel érdekében a támogatási űrlapon adjanak meg egy telefonszámot is, melyen a szerelők időpontot egyeztethetnek önökkel.
Nem kell várni július 31-ig
Aki nem jogosult az állami támogatásra, annak sem kell várnia az átállással július 31-ig, hiszen a digitális földfelszíni adások már most is tökéletesen foghatók. Az átálláshoz senkinek sem kell új televíziókészüléket vennie. Aki meg akarja tartani meglévő tévéjét, annak az átálláshoz be kell szereznie egy jelátalakító készüléket, más néven set-top-boxot, amelyet a televízióhoz kell csatlakoztatnia. A lehető legjobb kép- és hangminőség eléréséhez egy új szoba- vagy tetőantennára is szükség lehet. Ezekkel az eszközökkel mindenki továbbra is előfizetési díj nélkül élvezheti a korszerű digitális televíziózás előnyeit. Ha valaki az ingyenesen fogható hét csatornánál is többet szeretne látni, akkor előfizethet valamelyik kábeltelevíziós, műholdas, IPTV-s vagy digitális földfelszíni szolgáltató csomagjára.