A Feibra egyelőre nem felel meg maradéktalanul a jogszabályi követelményeknek
null
Meghozta határozatát a Nemzeti Média- és Hírközlési Hatóság (NMHH). Eszerint a Feibra Kft. egyelőre nem felel meg valamennyi előírt jogszabályi feltételnek, ezért az NMHH nem tudja kiadni számára a szolgáltatási engedélyt.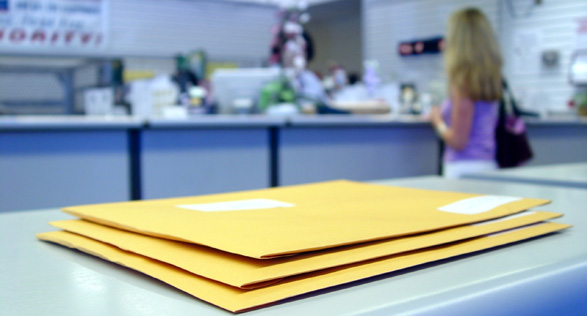 A Feibra Kft. egyetemes postai szolgáltatást helyettesítő szolgáltatás ellátására nyújtott be kérelmet (képünk illusztráció) | Fotó: Galina Barskaya/Dreamstime.com
2013. január elseje óta – az Európai Unió irányelveivel összhangban – a postai szolgáltatásokról szóló 2012. évi CLIX. törvény lehetővé teszi, hogy a Magyar Posta Zrt. mellett a hazai postai piacon más vállalkozások is szabadon nyújtsanak olyan szolgáltatásokat, melyek eddig kizárólagosan az állami cég számára voltak fenntartva.
Az osztrák állami tulajdonban álló Feibra, mely a magyar postai piacon 2009 augusztusa óta nyújt integrált postai szolgáltatást, illetve postai közvetítő tevékenységet, idén januárban engedély kérelmet nyújtott be a hatósághoz, hogy meglévő postai tevékenységein túl egyetemes postai szolgáltatást helyettesítő szolgáltatást is elláthasson Magyarországon.
A piacra lépéshez és a szolgáltatás nyújtásának megkezdéséhez az szükséges, hogy a vállalkozás maradéktalanul megfeleljen a jogszabályokban előírt feltételeknek, melyek a postai tevékenységet ellátó cégek átlátható működését és az általuk nyújtani kívánt szolgáltatás biztonságát megfelelően garantálják.
Azért, hogy ezek a feltételek teljesüljenek, a piacra belépni kívánó cégek engedélykérelmét az NMHH ellenőrzi. A törvény által előírt körültekintő és alapos megfelelési vizsgálat során az NMHH több feltétel teljesülésében talált hiányosságokat, melyekről határozatban tájékoztatta a vállalkozást.
A vizsgálat során a hatóság a többi között megállapította, hogy a cég számviteli eljárásai jelenleg még nem kellően áttekinthetőek, így egyetemes postai szolgáltatást helyettesítő postai szolgáltatóként nem felel meg a jogszabályban rögzített követelményeknek, azaz ilyen tevékenységet nem egyelőre végezhet. A társaság eddigi postai tevékenységeit természetesen zavartalanul folytathatja.
A hazai postai szolgáltatásokat igénybe vevők érdekében az NMHH kiemelt feladatának tekinti a postai liberalizációról szóló törvényben foglaltak maradéktalan érvényesítését. Az NMHH ezért eddigi gyakorlatával összhangban a jövőben is azt kívánja elősegíteni, hogy a hazai postai szolgáltatásokban szerepet vállalni kívánó szereplők minden tekintetben, maradéktalanul megfeleljenek az uniós és magyar jogszabályokban rögzített feltételeknek.