European Media Freedom Act: The principle of subsidiarity must be taken into account, Mr. András Koltay says
A two-day conference entitled the International Conference on the Future of Publishing was held by the Mathias Corvinus Collegium (MCC) in Budapest on 25-26 January. The event brought together Hungarian and foreign experts, journalists and newspaper owners to discuss how media consumption habits have changed in the present day. Mr. András Koltay, President of the NMHH, also participated in the event as a guest on the panel entitled 'How Media Law and EU Regulations Impact the Media Market'.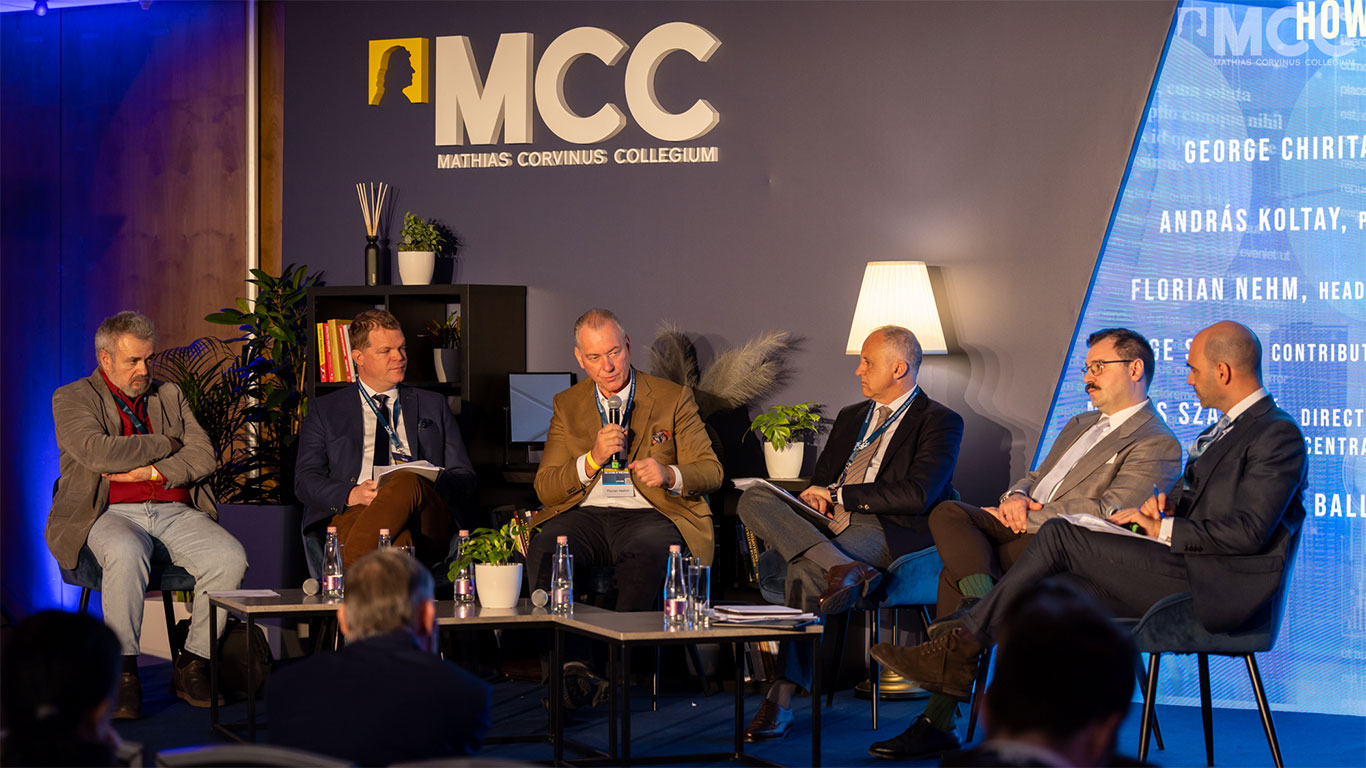 The central question of the conference was how the managers and owners of newspaper publishing companies and media companies react to the changes that are taking place today. In addition to the Hungarian participants, the event also had several foreign guests. Among the guests arriving to Hungary was podcaster and opinion leader Yair Netanyahu, son of Israeli Prime Minister Benjamin Netanyahu. The other guests also included Sohrab Ahmari, a Catholic journalist of Iranian-American origin, Florian Nehm, Axel Springer's Head of EU Affairs, and Jorge Soley, a contributor of El Debate.
One of the key topics on the first day of the conference was the impact of the new European media law proposed by the European Commission and EU regulation in general on the media market. A new EU media law, the European Media Freedom Act, is currently in the process of being adopted, which would limit the dominance of tech companies and reduce the possibility of interference in the work of editorial offices.
"While many of the objectives of the European Media Freedom Act are in principle to be welcomed, it is important to ensure that the new EU legislation does not compromise, at any point, the level of protection of media freedom already achieved in the Member States. Preserving the organic development of the legal systems and legal cultures of the Member States is also an important interest, since there are many minor and major differences in the way freedom of the media is viewed in the Member States, which are the result of their historical and legal traditions and thus also have their own value. The EU should only be allowed to introduce regulations on the issue of freedom of the media if the principle of subsidiarity is taken into account, and in this respect we may have doubts about the justification of the proposal" – said András Koltay, President of the NMHH.
The panel also discussed the fact that tech companies that own social media platforms are not contributing to the funding of content production, despite the fact that people now read most newspaper articles via social media platforms, so it is actually the newsrooms and editorial offices that are feeding news to these social media sites.