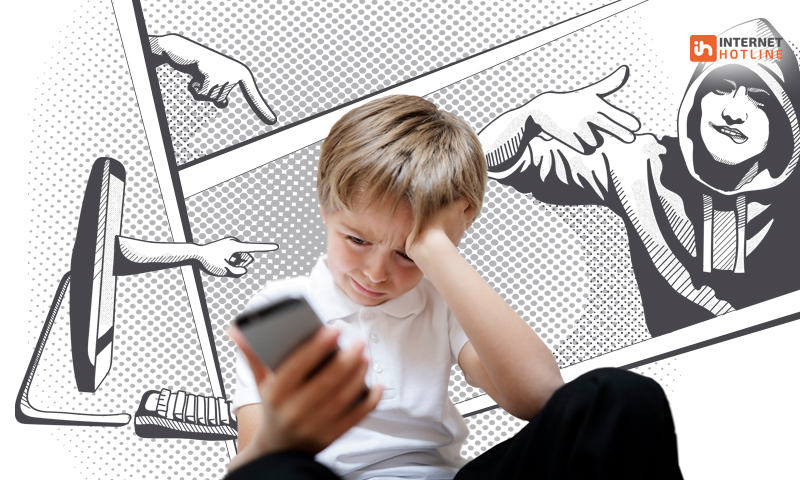 A person is subjected to online harassment if he/she repeatedly receives offensive, insulting and/or degrading messages over the Internet. Messages with sexual content targeting underage users (image, video and/or text) are considered harassment as well.
It also constitutes harassment if someone is regularly or constantly disturbed, intimidated or have his/her privacy invaded. This may take place by email, on social networks or chat services. Harassment is considered regular if it happens repeatedly at short intervals (for example multiple emails for one or two days, then nothing for a week, then emails again). Constant harassment occurs continuously for a prolonged period of time (for example the harasser sends emails daily for several months).
This category includes cases where adults or children are subject to enquiries or harassment of a sexual nature as well as any text-based content found on websites or forums that include comments and/or discussions of a sexual nature concerning minors; invitations where minors are sought out for sexual encounters are also considered harassment.
It is important to note that only the victim may report the criminal offence of harassment to the police and the criminal offence may only be prosecuted on the accusation made by the victim, meaning that the offence may not be reported on the victim's behalf. Accusation means that the victim gives a statement to the police, requesting the offender to be held criminally liable.
Act C of 2012 on the Criminal Code
Harassment
Section 222
(1) Any person who engages in conduct intended to intimidate another person, to disturb the privacy of or to upset, or cause emotional distress to another person arbitrarily, or who is engaged in the pestering of another person on a regular basis, is guilty of a misdemeanor punishable by imprisonment not exceeding one year, insofar as the act did not result in a more serious criminal offense.
(2) Any person who, for the purpose of intimidation:
a) conveys the threat of force or public endangerment intended to inflict harm upon another person, or upon a relative of this person, or
b) giving the impression that any threat to the life, physical integrity or health of another person is imminent,
is guilty of a misdemeanor punishable by imprisonment not exceeding two years.
(3) Any person who commits the act of harassment:
a) against his/her spouse or former spouse, or against his/her domestic partner or former domestic partner,
b) against a person under his/her care, custody, supervision or treatment,
c) in a recognized position of trust, authority or influence over the victim, and/or
d) against a public official, at a place and time that is incompatible with his official duties,
shall be punishable by imprisonment not exceeding two years in the case provided for in Subsection (1), or by imprisonment not exceeding three years for a felony in the case provided for in Subsection (2).
(4) Any person over the age of eighteen years who commits harassment defined in Subsection (1) against a person under the age of eighteen years is punishable by imprisonment not exceeding two years.