Hungarian university network of NMHH media workshops now complete
President of the National Media and Infocommunications Authority (NMHH) Monika Karas officially opened the Authority's newest media workshop at the Budapest Business School (BBS) designed to equip students with real-life experience with cutting-edge software and computers. Today's inauguration marked the completion of the plan to create a network of eleven creative media workshops at Hungarian universities.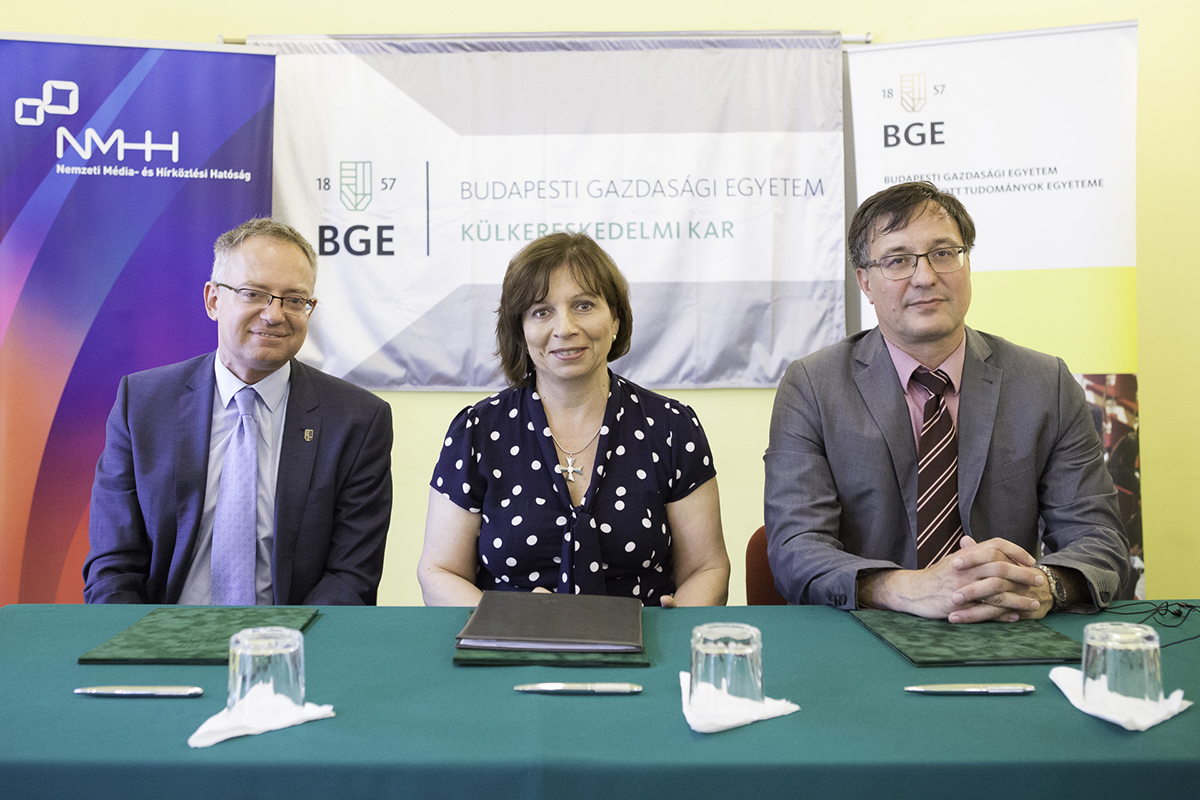 In her opening speech, Monika Karas recalled that when the fist media lab opened in 2012, the Authority was only planning for the digital switchover of television stations whereas now it is planning to release new frequency bands for 5G technology. This remark illustrates how important it is for media and communications professionals to keep up with the latest developments in the dynamically changing infocommunication sector and train themselves on a continuous basis. President Karas stressed that media labs are more than just computer rooms: they are professional centres where media professionals of the future make decisions that will determine the development paths of the industry for the years to come.
"This event corresponds with the university's two strategic goals. On one hand, with decades of history as a pro-business university, we aim at a system-level integration of businesses into our everyday life. This guarantees that our students acquire knowledge relevant to current market demands," highlighted Balázs Heidrich, Rector of BBS. On the other hand, they believe in hands-on education and learning supported by infrastructural and knowledge creating methods, like the cooperation with the NMHH.
University Chancellor Ferenc Dietz added that the BBS makes conscious efforts to create a 21st century institutional environment and establish wide-scale labour market relationships. He stressed that the new media workshop provides students with an educational environment offering world class, practical and interactive training with lasting value.
The NMHH has established media workshops at a total of eleven academic institutions offering relevant courses. The programme allows students to create their exam, contest and thesis works using cutting-edge IT equipment currently used by the world's leading media studios. With an investment of HUF 13 million per unit, the Authority uses these media workshops to support the practical training of the media professionals of the future. The computer lab opened at the BBS is the last in the line of the NMHH's Media Workshops programme, so now each leading Hungarian university offering courses in media studies has its own media lab equipped with the latest technology.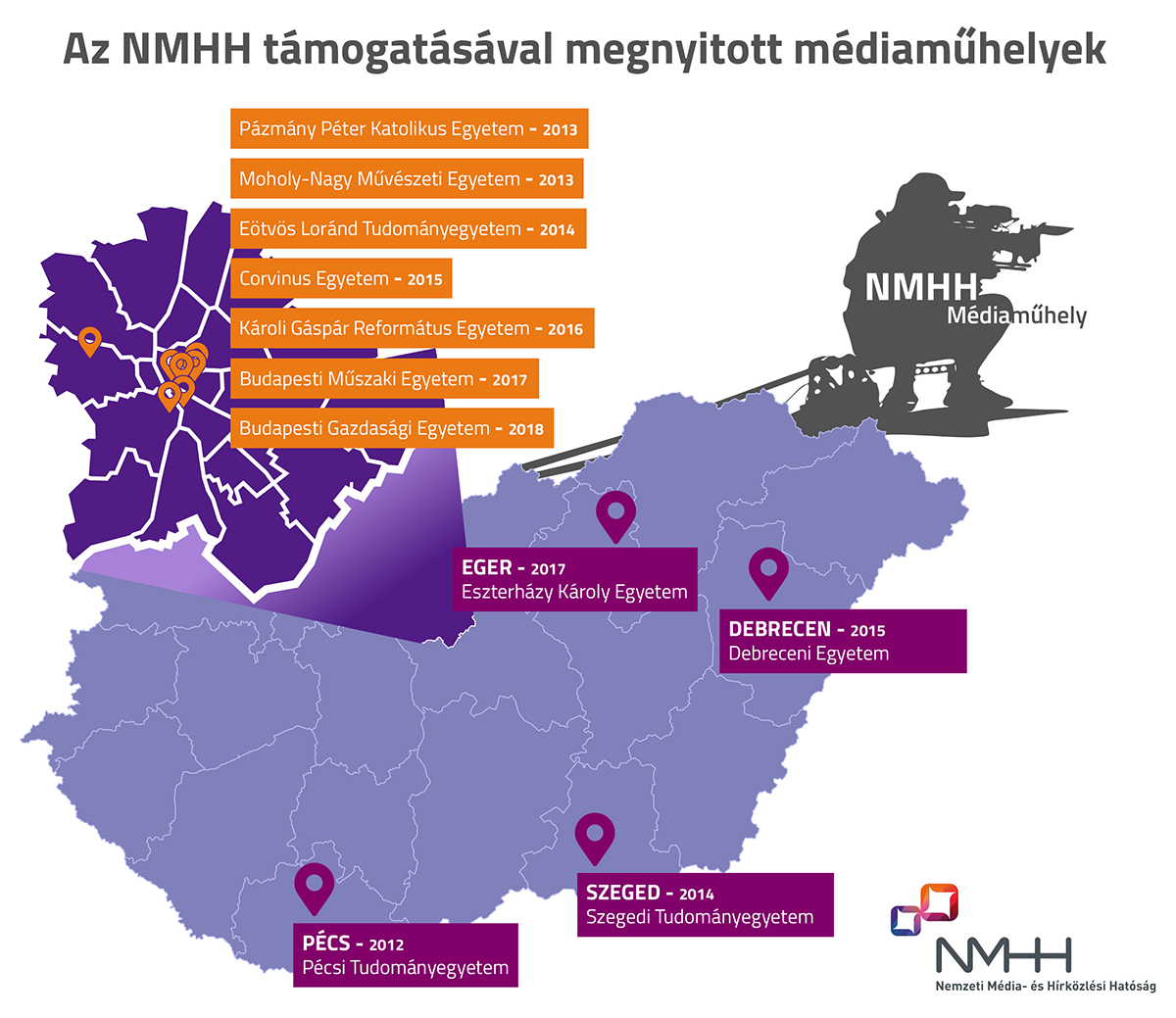 The Authority has provided three MacPro and three iMac 27-inch computers, three Dell Ultra Sharp displays and six Adobe Creative Could software packages, and also covered all costs related to the implementation and furnishing of the facility. The new equipment is suitable for various technology-intensive tasks ranging from graphic design, desktop publishing, video editing and web development.