NMHH Opens Its Tenth Media Workshop
On 19 October, President of the National Media and Infocommunications Authority (NMHH) Monika Karas opened the Authority's tenth media workshop at the Budapest University of Technology and Economics (BME), providing students with access to the latest software and cutting edge computers to acquire practical knowledge which can be put to good use in the creative industry.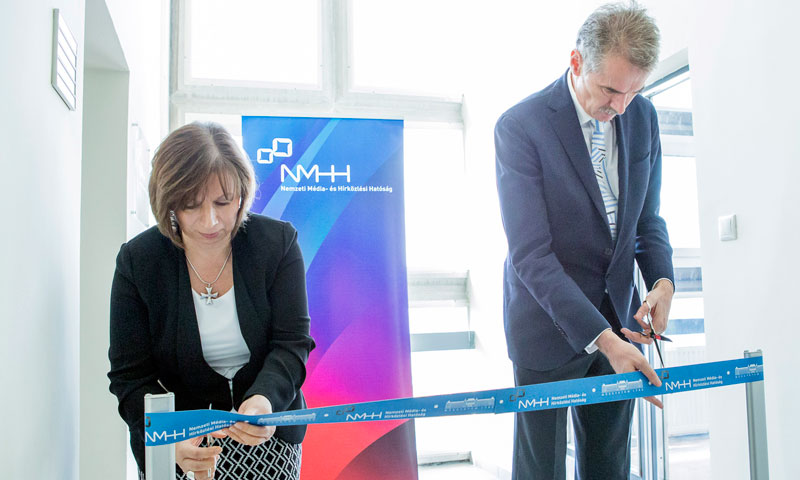 The Authority has been contributing to higher education with the creation of media workshops since 2012. On 19 October, the Authority's President Monika Karas opened the sixth media lab in the capital and the tenth in the country. The goal of the media workshops, each created with HUF 13 million worth of funds, is to support the practical training of future media experts.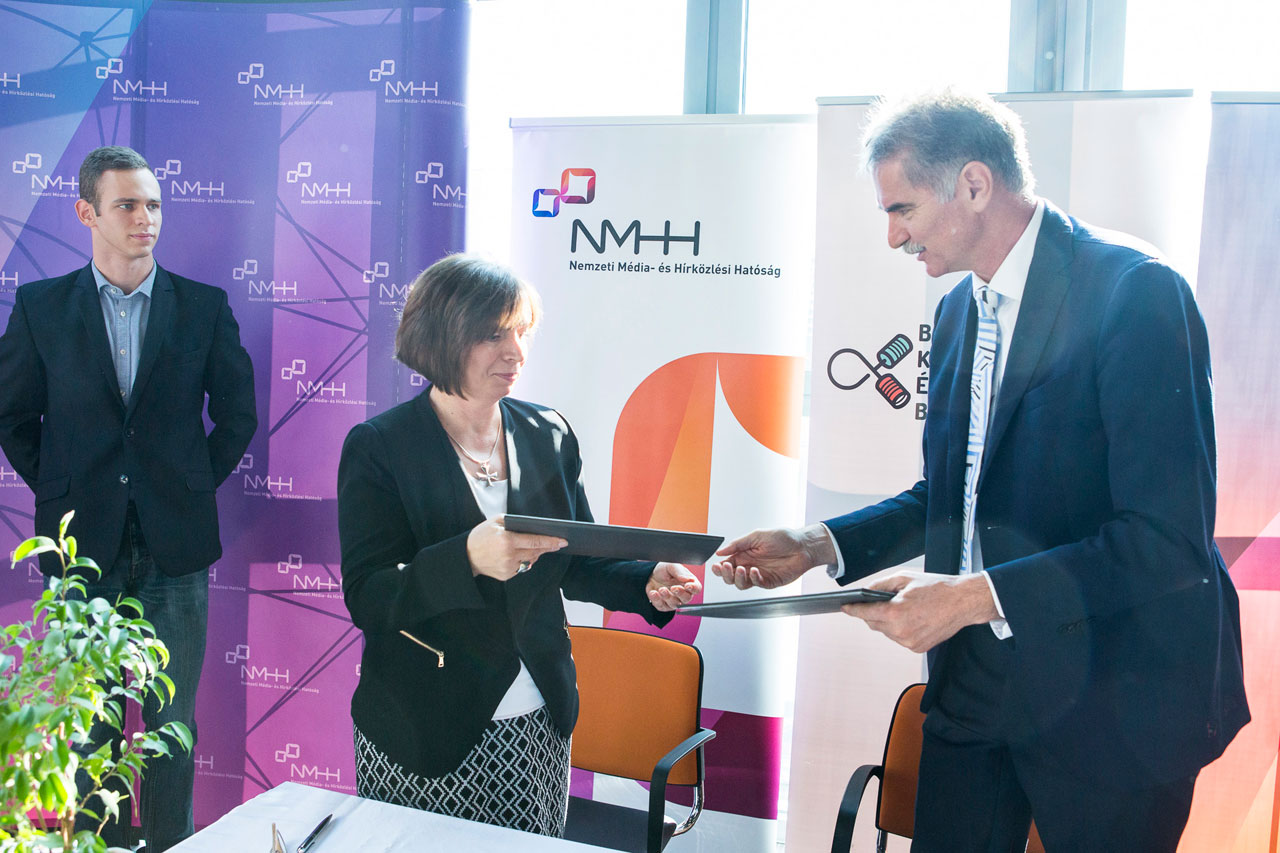 In her opening speech, Monika Karas stressed that nowadays, the task of a responsible authority is to not only reflect on current situations, but also to invest in the future. She added that the goal of the Authority is to contribute in earnest to the training of the next generation of experts, including the BME students—who will determine the future trajectories of media and communications—since in the case of technology based university programmes, it is essential for students to acquire up-to-date information in order to keep up with developments.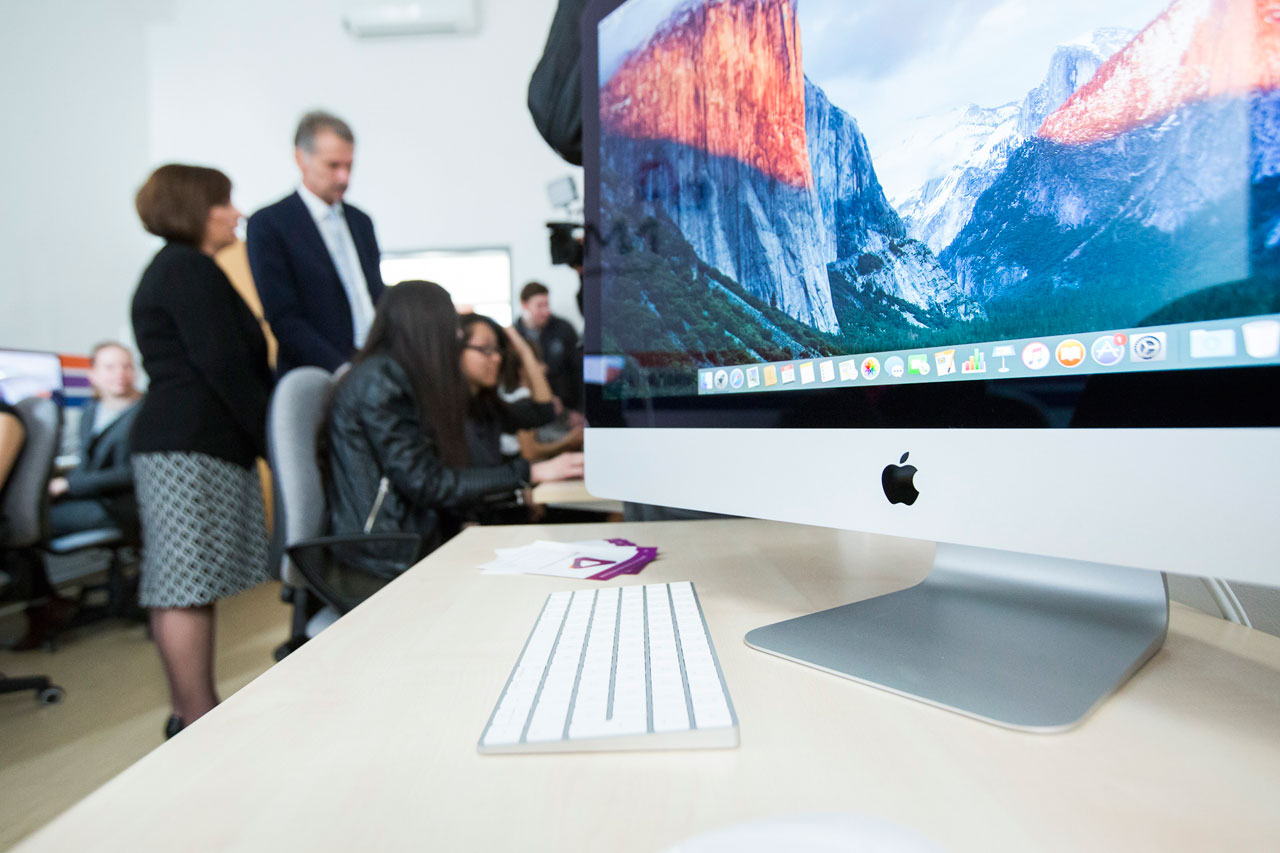 János Józsa, the university's rector expressed his gratitude for the support, which he considers a great help and explained that the workshop will continue to raise their standards as an added value, in the fields of both education and research. He promised to publish the initial results of the work conducted at the NMHH media workshop as soon as possible.
The Authority has provided three MacPro and three iMac 27-inch computers, three Dell Ultra Sharp displays and six Adobe Creative Cloud software packages and also covered all the costs related to the implementation and furnishing of the facility. The devices are suitable for performing the most complex of tasks, including graphic design, publication and video editing as well as web development.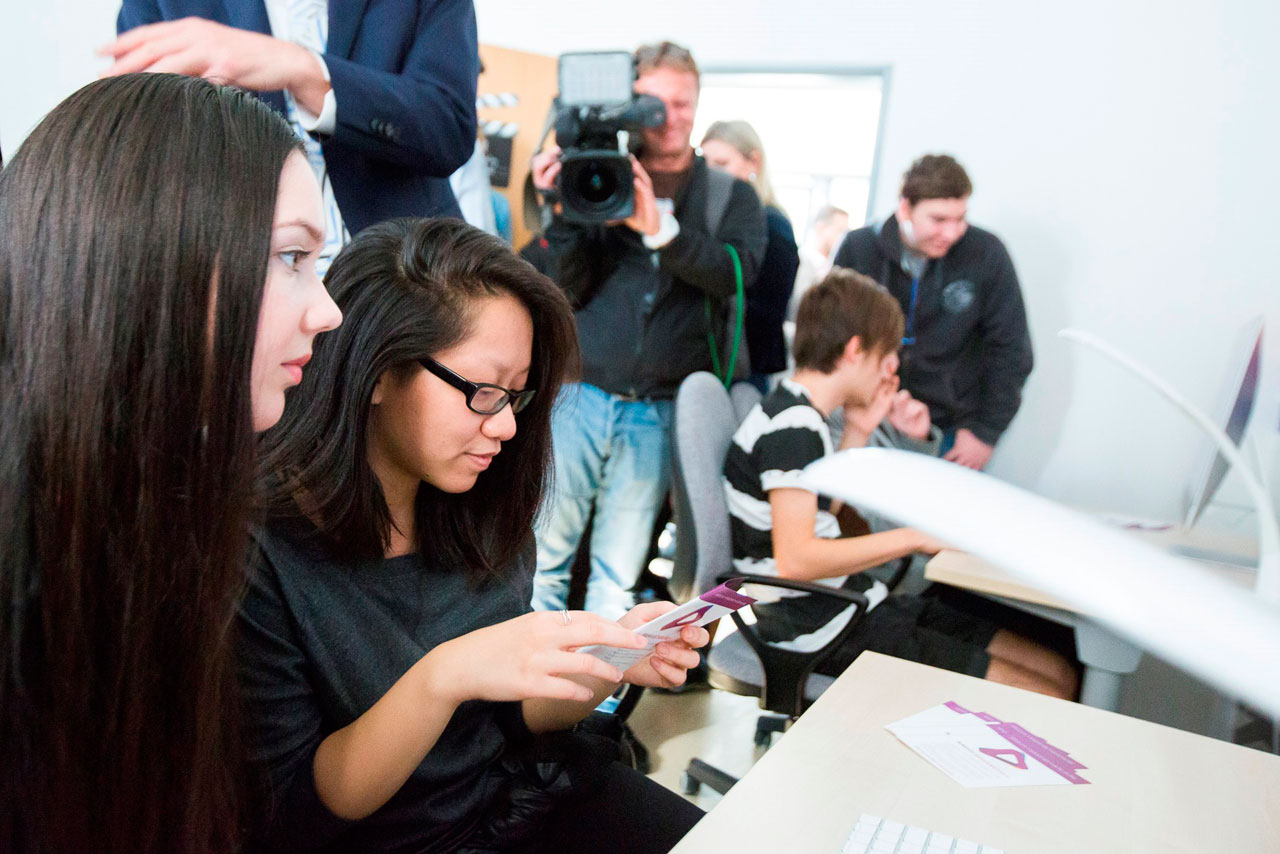 The NMHH has been establishing media workshops in higher education institutions since 2012. The essence of the programme is that apart from hosting top quality classes with the latest IT devices, it allow students to prepare their assignments, competition pieces and thesis projects on devices used by experts in the leading media studios of the world.
Media workshops established so far with the support of the NMHH:
December 2012 – University of Pécs
February 2013 – Pázmány Péter Catholic University, Budapest
December 2013 – Moholy-Nagy University of Art and Design, Budapest
October 2014 – Eötvös Loránd University, Budapest
December 2014 – University of Szeged
May 2015 – University of Debrecen
September 2015 – Corvinus University, Budapest
October 2016 – Károli Gáspár University of the Reformed Church, Budapest
June 2017 – Eszterházy Károly University, Eger
October 2017 – Budapest University of Technology and Economics