By way of encouragement: 3 points about threatening internet challenges
Over the past few weeks, news from Japan, Argentina as well as Europe reported a scary internet phenomenon mostly targeting children. The virtual "creature" called Momo, a distorted-faced, shrunken, monstrous human-animal, allegedly sends to WhatsApp users, typically minors, bullying, harassing messages and horrifying images, while assigning tasks to them that may lead to self-mutilation or even suicide.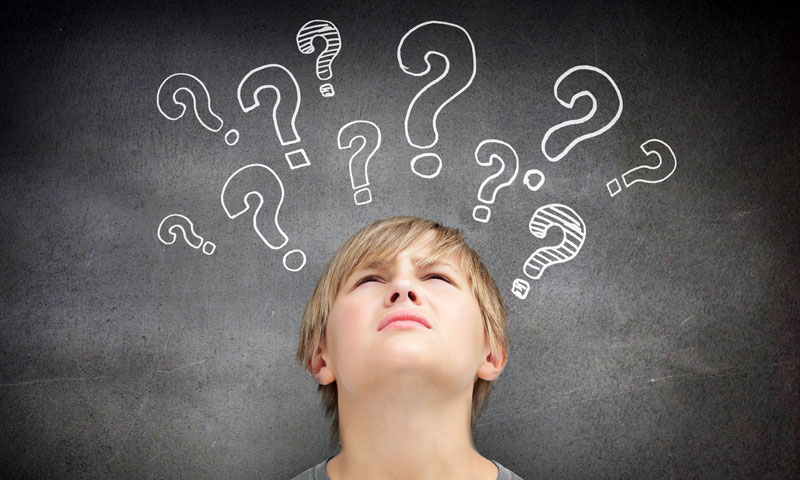 The Internet Hotline has not yet received any report from any Hungarian involved in the Momo phenomenon. We have summarized the information we believe are the most important with regards to the aforementioned internet threats in the following three questions.
Why is public opinion about internet threats so uncertain?
In the case of viral internet phenomena, such as threats that only need a single profile and a scary profile picture, it is very difficult to separate the original intent and the original author from the fast-paced consequences. The phenomenon spreads with its copies and the pictures presented in the media, and brings fear but also creates interest among an ever increasing audience. This makes it difficult to have an accurate image of the actual local presence and threat level of the specific threats ranging from the Blue Whale and Slenderman to Momo. It cannot be assumed that their propagation would be governed by a single purpose across countries, continents and linguistic boundaries. Rather, it is best to imagine it as a process that many people can get involved in, with diverse intentions and actions, from frightening others to committing crimes. From press releases we know that Rodrigo Nejm, the Brazilian expert of Safernet, has interpreted Momo as a blackmailing tool that gives criminals access to user information, other information suitable for blackmailing, or even to money from the frightened victims. Whatever the intentions behind the specific personification of the figure, its terrifying appearance and action, plus the visual and verbal aggression can cause a real scare among children. Therefore, it is important that parents know how children can protect themselves and where they can seek help.
What is certain from the press reports?
The Hungarian press reporting this phenomenon is doing valuable work when it draws attention to the organizations that children who got into trouble over the internet or worrying parents can turn to not only in the face of the latest threat but also in general. Some Hungarian articles have told the story of one Hungarian victim, a girl who committed suicide, and her mother's comment on the internet. However, the media was correct in not identifying the people involved (and even those websites that published images soon removed them), so this case cannot be considered any violation of the law. Still, it is worth paying attention to the aspects of grace and fairness.
When those involved in a case give their account of a family tragedy in a small community or in a closed group, their despair is not intended for the wider public. Using and publishing their sentences as evidence is offensive and unworthy. Whether their case is related to the internet threats mentioned above, it is best to leave it to the investigating authority.
What can the user do?
In this situation, the relationship of trust between the parent (sister, relative, friend, educator) and the child is the key, i.e. that the child can turn to someone with their questions and scare.
However, there are also some technical steps that can help. Social media platforms and instant messaging apps try to help their users with security settings and various complaint and reporting options. Even one or two clicks can bring a resolution, for example, if we disable the profile of the harasser or report the URL of the profile to the social media site.
If someone finds a threatening or harassing message from an unknown number or user, the following options are available depending on the specific platform:
Everyone on WhatsApp can set what information (such as your location) is visible to which users, and you can even block harassing contacts. If there is a problem despite the proper settings, anyone can contact the WhatsApp staff.
Viber also informs you about your security settings, but you can also contact Viber's staff with specific issues.
Snapchat also describes in detail how to block a harassing user and how to report any harassing content, whether a Snapchat Story or a user account. Snapchat's security center offers a number of tips on the safe use of the application.
TikTok, the app replacing Musically, also details the steps for blocking and reporting.
Facebook also offers several options if you get a harassing message. You can block the user completely or block them from sending messages to you, or you can even report the harassing profile or the threatening message itself.
Instagram also provides support against harassment and intimidation.
If a child is unable to reach out in their immediate surroundings and no online solution proved satisfactory, anyone can request anonymously help from the Kék Vonal Child Crisis Foundation by calling their Helpline at 116-111.
You can also direct your questions about online bullying and harassment to the Internet Hotline Legal Assistance Service that offers helpful advice via the internethotline@internethotline.hu e-mail address or the reporting section of their website. If necessary, they will also help remove the infringing internet content.