NMHH renewed its terrestrial television broadcasting contract with Antenna Hungária
The President of the National Media and Infocommunications Authority (NMHH) and the CEO of Antenna Hungária Zrt. (AH) signed a contract for the operation of the national terrestrial digital television broadcasting networks, which will ensure continuous television broadcasting services for 12 years from 6 September 2020.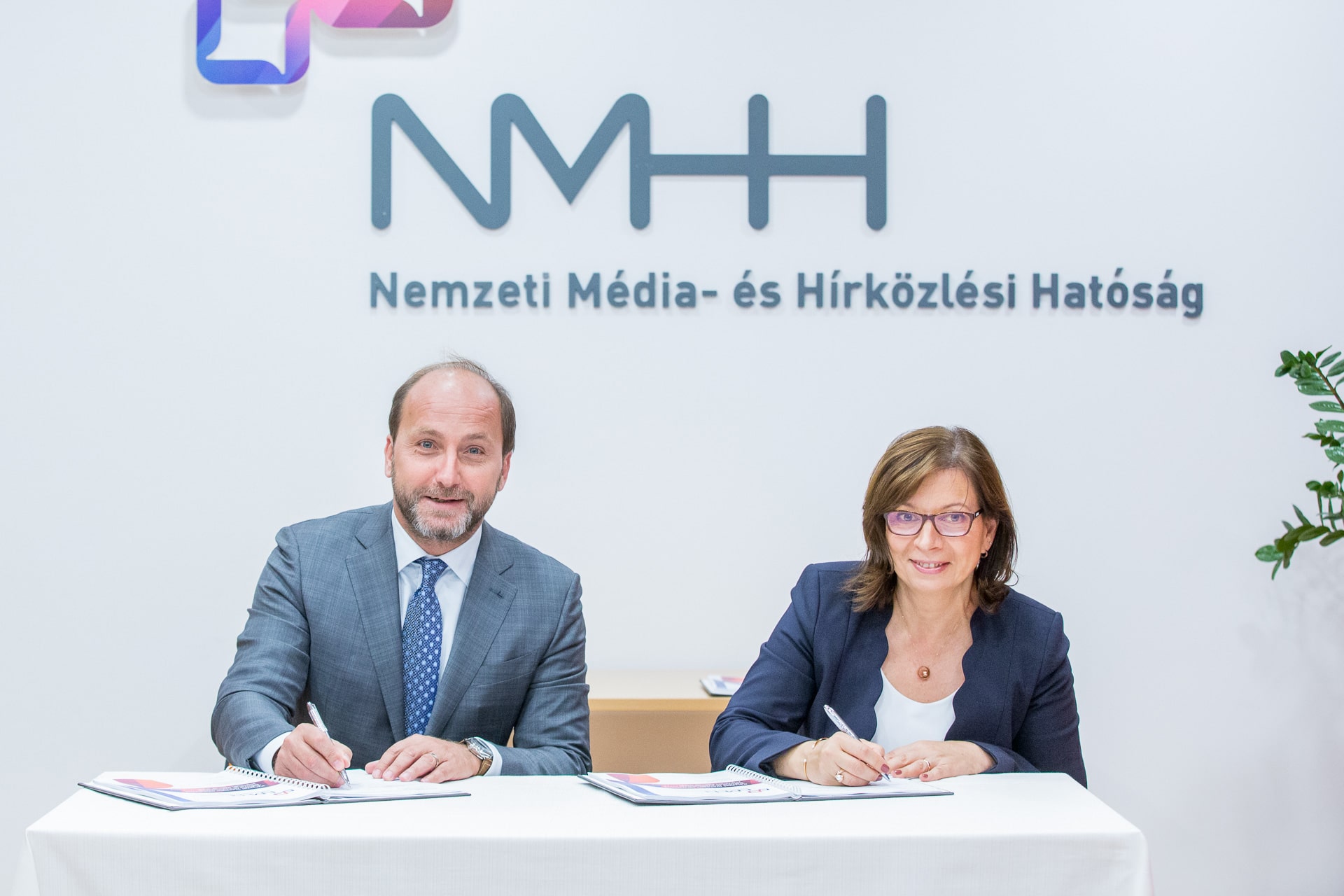 Dr. Monika Karas, President of NMHH and Zsolt Sárecz, CEO of Antenna Hungária signed the public contract on 18 September thanks to which the company can continue operating the terrestrial digital television broadcasting networks for another twelve years. The current provision right of AH will expire on 5 September 2020, therefore the Authority published its tender announcement for the use of the network on 10 April. The company won the provision rights after complying with both the formal and substantive examinations.
Pursuant to the contract, by operating two networks with technology identical to that of the current network (DVB-T MPEG4 AVC), Antenna Hungária must ensure that all public service broadcasts continue to be freely accessible with the current receiver devices. The company must establish three networks using the new (DVB-T2 HEVC) technology for television services that allow for the transmission of multiple channels at a better quality.
"We are greatly pleased that we can continue operating our MinDig TV services available without a subscription as well as our MinDig TV Extra subscription services for another 12 years. Introducing the latest technology allows us to further develop our retail services, servicing the demands of our subscribers with an integrated media platform that can supplement traditional digital terrestrial television programmes with a range of online services," said Zsolt Sárecz, CEO of Antenna Hungária. The company will further expand its population-based coverage: in the contract, AH undertakes to provide near-complete – 99 percent – population-based coverage. In the case of reception complaints, NMHH can initiate the installation of new transmission stations from AH.