Until now, most cinemagoers were interested in the third part of How To Train Your Dragon in 2019
Statistics from the National Media and Infocommunications Authority (NMHH) show that the animated film How To Train Your Dragon: The Hidden World had the most viewers in Q1 2019. Gross ticket revenue was close to five and a half billion HUF. In art cinemas, the Hungarian film Bad Poems dominated, which was followed by the Oscar award-winning Green Book and Bohemian Rhapsody.
According to the NMHH Film Office's aggregate, almost 3.8 million cinemagoers generated a revenue of HUF 5.48 billion in ticket sales in Hungarian cinemas in Q1 2019. The most – 388 thousand – viewers watched the animated film entitled How To Train Your Dragon: The Hidden World, which is 50 thousand higher than the number of viewers of second-paced Captain Marvel. After the superhero movie, Instant Family, a family comedy about adoption, is in the third place with 238 thousand viewers. The Top 10 included the Hungarian film Kölcsönlakás (Borrowed Flat) with 149 thousand viewers, and 112 thousand people were interested in the film titled BÚÉK (Happy New Year) in tenth place, which is actually the Hungarian remake of the Italian film Complete Strangers. Except for the two Hungarian films, all of the ten films with the most viewers were produced in the USA.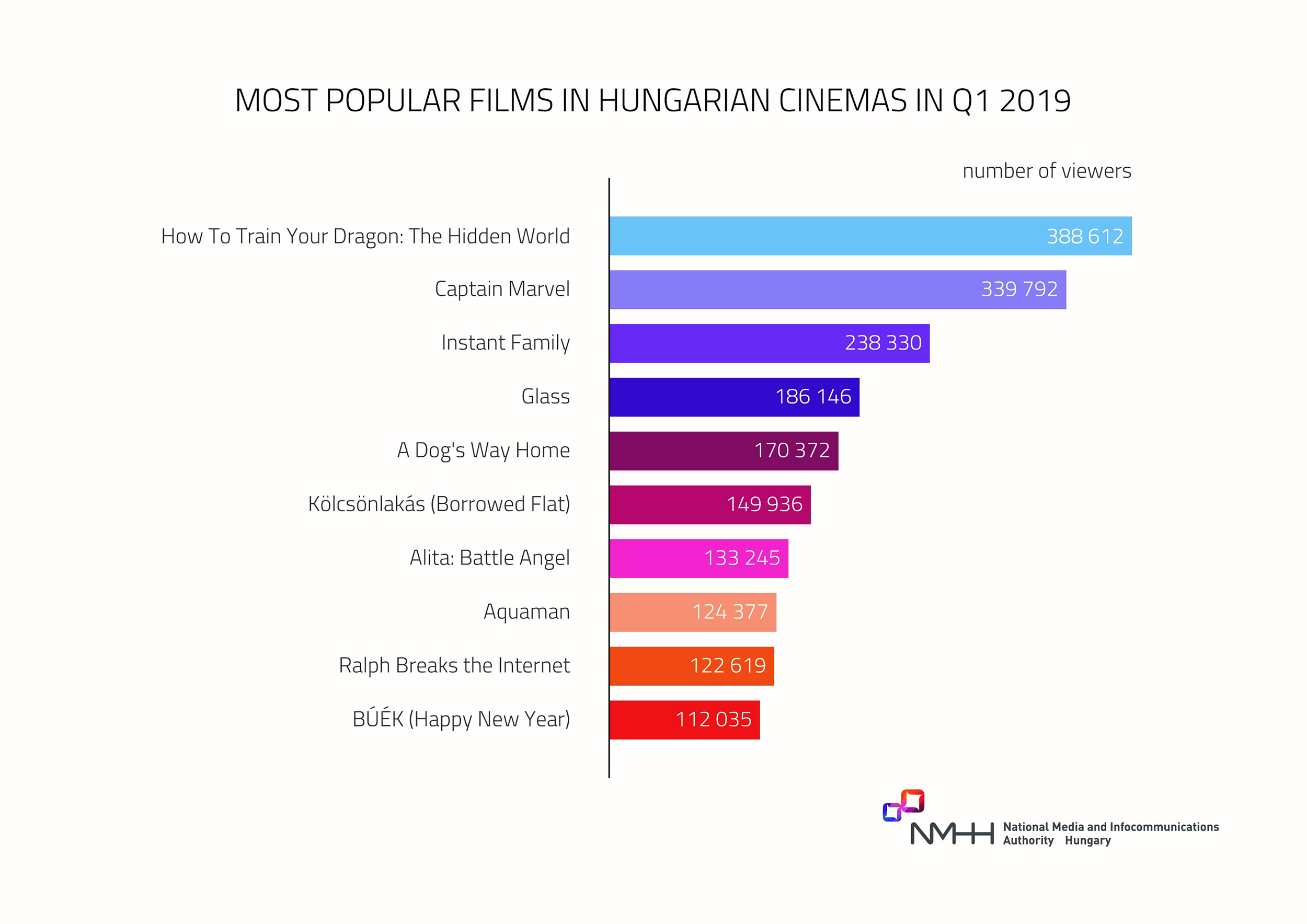 The NMHH has also prepared a list specifically for art cinemas. The number of viewers was over 340 thousand, which is a 40 thousand decline compared to the same period last year, while the revenue in ticket sales was over HUF 430 million, which is almost 37 million less compared to the Q1 2018. In art cinemas, the most tickets – 22.3 thousand – were sold for Bad Poems, which was followed by the Oscar award-winning Green Book with 20.6 thousand, and the also award-winning Bohemian Rhapsody with 14.4 thousand viewers. In these cinemas, How To Train Your Dragon: The Hidden World attracted only about 10 thousand viewers.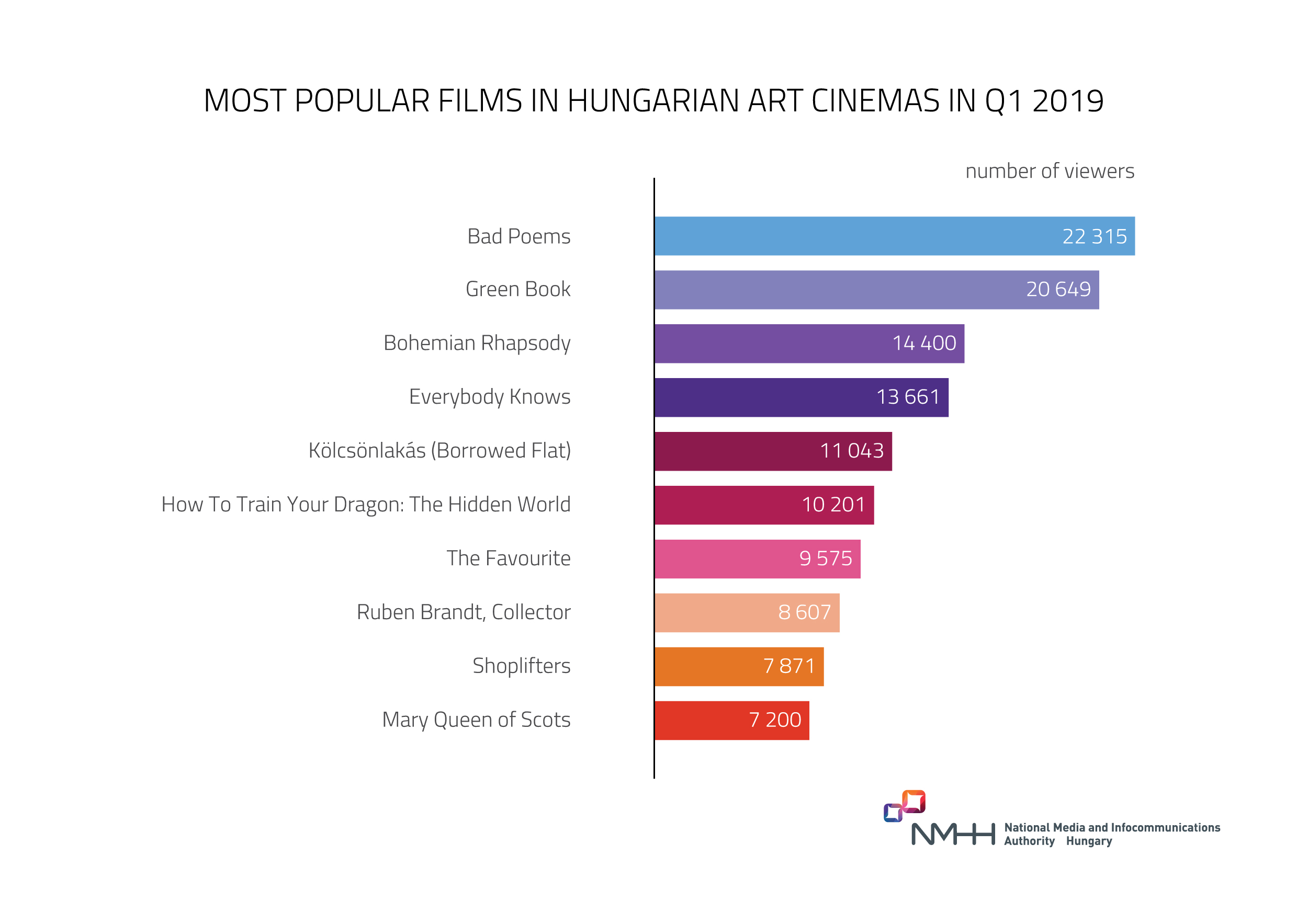 The data also shows that on average, 29 people watched a film – this figure is 23 for art cinemas –, and the average ticket price was HUF 1456 overall, while HUF 1262 in art cinemas. Following Budapest – where a tickets cost HUF 1,585 on average –, more than HUF 1,500 had to be paid in Győr-Moson-Sopron county and Fejér county; HUF 1,553 and HUF 1,534 on average respectively. Watching a movie in a cinema cost at least HUF 1,000 in other counties, too, except for Tolna county and Pest county, where the average price of a ticket was HUF 929 and HUF 982, respectively.
The complete statistics and top lists are available on the NMHH's website: here for the entire cinema market and here for art cinemas.