Dr. Monika Karas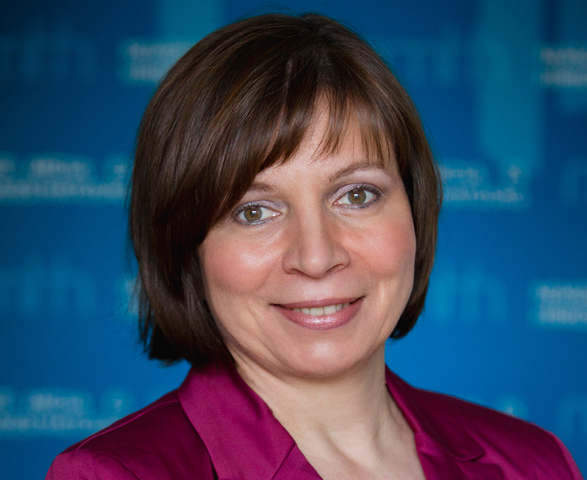 Dr. Monika Karas was appointed President of the National Media and Infocommunications Authority (NMHH) on 19 August 2013. On 9 September 2013, the Hungarian Parliament also elected her Chairperson of the Media Council of the National Media and Infocommunications Authority. She has decades of experience as an attorney, legal expert and in media law.
Hailing from a family of engineers, Dr. Karas nevertheless developed an affinity for legal studies as early as her high school years. After graduating from the English department of the Arany János High School, she started her legal studies at the Faculty of Law of Eötvös Loránd University in 1980, graduating with summa cum laude honours in 1985. Three years later, she passed the bar examination.
In the 1990s, an era of democratic transition in Hungary, Dr. Karas worked as legal counsel for state publisher Hírlapkiadó Vállalat, and was later appointed deputy CEO. After the consolidation of a new institutional framework in Hungarian press, clients of her law firm included numerous publishers and media service providers.
Throughout her legal career, Dr. Karas has been involved with various professional and non-governmental organisations. Between 1999 and 2002, she was head of the National Radio and Television Commission's Complaint Committee and member of the Council of Copyright Experts between 2000 and 2005. In 2002 she was appointed member of the Disciplinary Committee of the Budapest Bar Association. Between 2008 and 2012, she contributed to the work of the Hungarian Publishers' Association and was a member of the Board of the Hungarian Alliance of Reprographic Rights.
She is the mother of two children. Her husband is a senior lecturer at the Faculty of Medicine of Semmelweis University and former canoe and kayak world champion.
Dr. Karas owes her taste in music to her childhood musical studies, but her sons have also been a big influence. Her knowledge of German stems from her interest in German culture.
She regards the effort undertaken by the founding president of the NMHH as a key value. Dr. Karas considers serving the rule of law and reinforcing the values of new 21st century media culture her presidential duty, in line with her oath given at the Sándor Palace: "I solemnly pledge to keep faith in Hungary and to safeguard its Fundamental Law and laws, to observe them and ensure their faithful observance; I swear to discharge my duties as President of the National Media and Infocommunications Authority serving the general interest of the nation of Hungary. So help me God."