Dr. Janka Aranyosné Börcs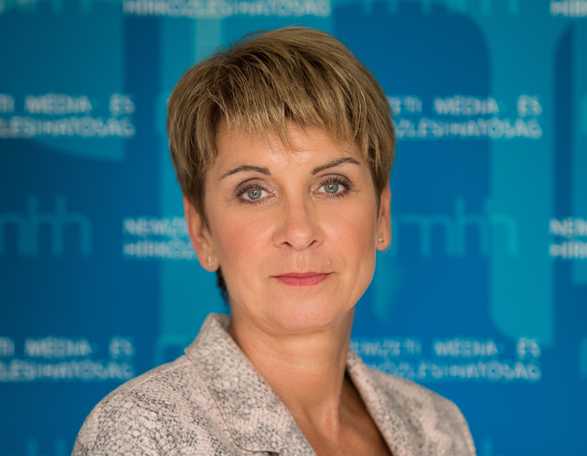 Dr Janka Aranyosné Börcs joined the National Communications Supervisory Authority in 1994 as senior clerk at the Communications Inspectorate.
She worked as Legal Director from 1998 and as Deputy Director-General from 2009. She was also a member of the Communications Decision Committee for two years from 2002.
For her outstanding work in the domain of communications, she was awarded the Communications Profession medal of merit in 1998 and 2004, and the Kozma László award in 2008.
She has been Director-General of the Office for the National Media and Infocommunications Authority since August 2010.