Six million people still tune in to a radio station daily
According to the latest national and Budapest listenership data of the National Media and Infocommunications Authority (NMHH), more than six million people listened to radio nationally each day and over 7.2 million on a weekly basis in the period between July and September. In the capital city, more than 72% of the population aged 15 and above tuned in to a radio station every day, while 88% did so at least once a week.
National data shows that in the period and age group under review, on an average day, Petőfi Rádió was the channel with the highest number of listeners (1.6 million), followed by Kossuth Rádió (1.3 million) and Rádió 1 (1 million). Music FM was ranked fourth with a daily listenership of 525 thousand people and Sláger FM held fifth place with 393 thousand listeners. Dankó Rádió was in sixth place with 295 thousand listeners, followed by Bartók Rádió with 132 thousand and Rock FM 95.8 with 94 thousand. Inforádió had a daily listenership of 73 thousand people, while a Jazzy Rádió had 57 thousand.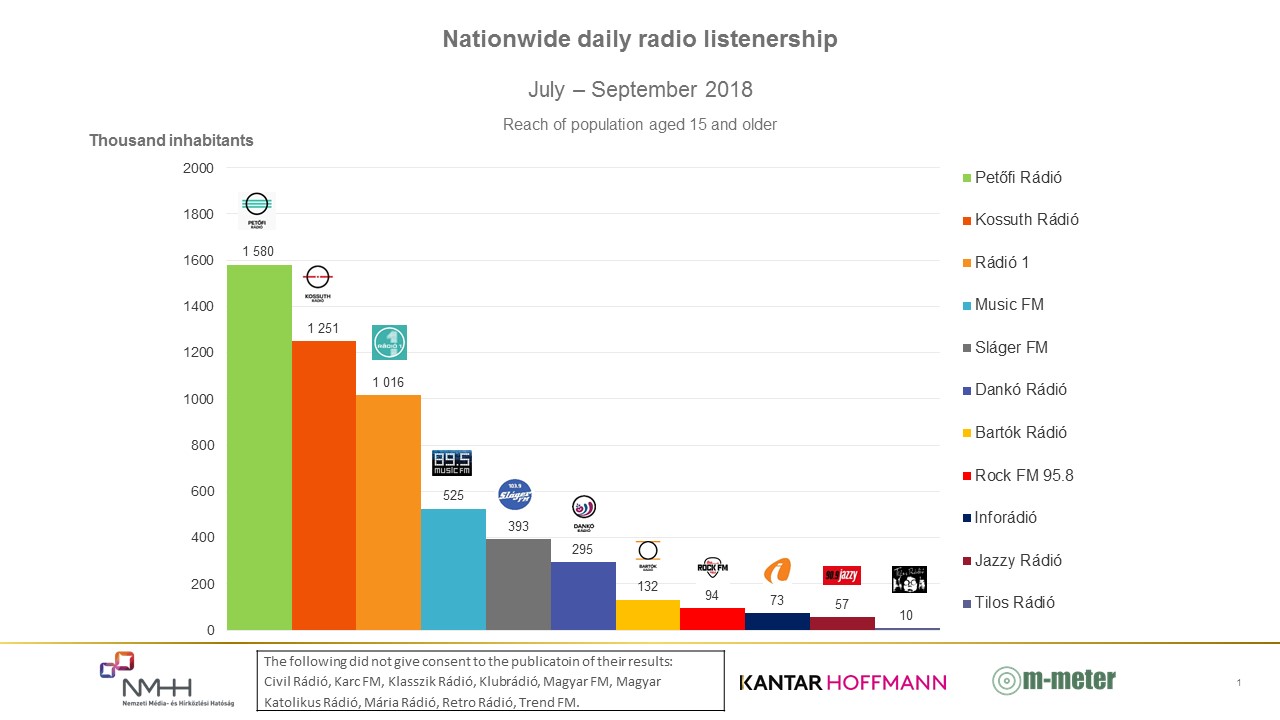 Based on the average daily number of listeners in Budapest, the top two radio stations were Sláger FM with 183 thousand and Rádió 1 with 179 thousand, with Music FM ranked third with 158 thousand. Kossuth Rádió reaches 142 thousand listeners, while Petőfi Rádió has a listenership of 129 thousand people on a daily basis in the capital. Listenership reached as high as around 40 thousand for Rock FM 95.8 with 44 thousand, Inforádió with 41 thousand, Jazzy Rádió with 40 thousand and Bartók Rádió with 39 thousand. Dankó Rádió held tenth place with 22 thousand listeners.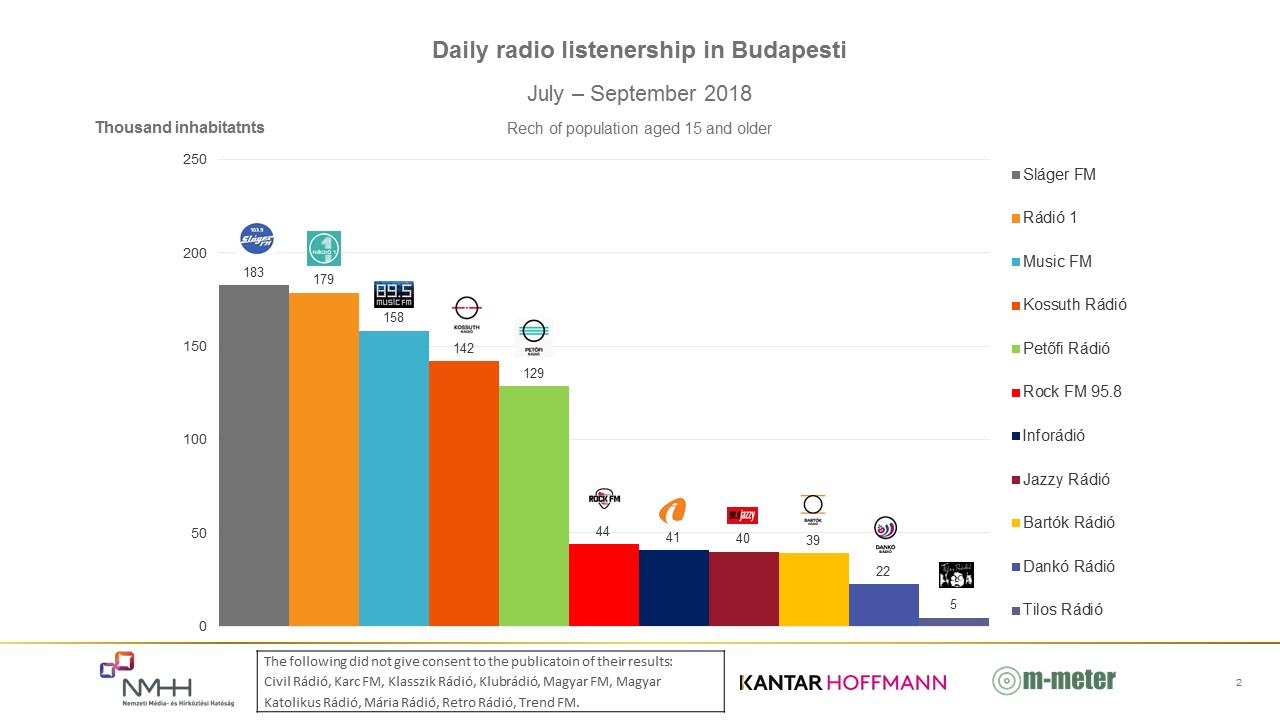 Detailed third-quarter listenership data for national radios, radios in Budapest and radios in cities with county rights, along with historical survey results, are available on the NMHH's website under Researches. Radio stations and agencies have unlimited access to the data produced using the methodology proposed by radio market experts; however, a reduced range of information is made available to the general public to protect the economic interests of market operators.